This topic replaces the older Transporter thread that was out-dated.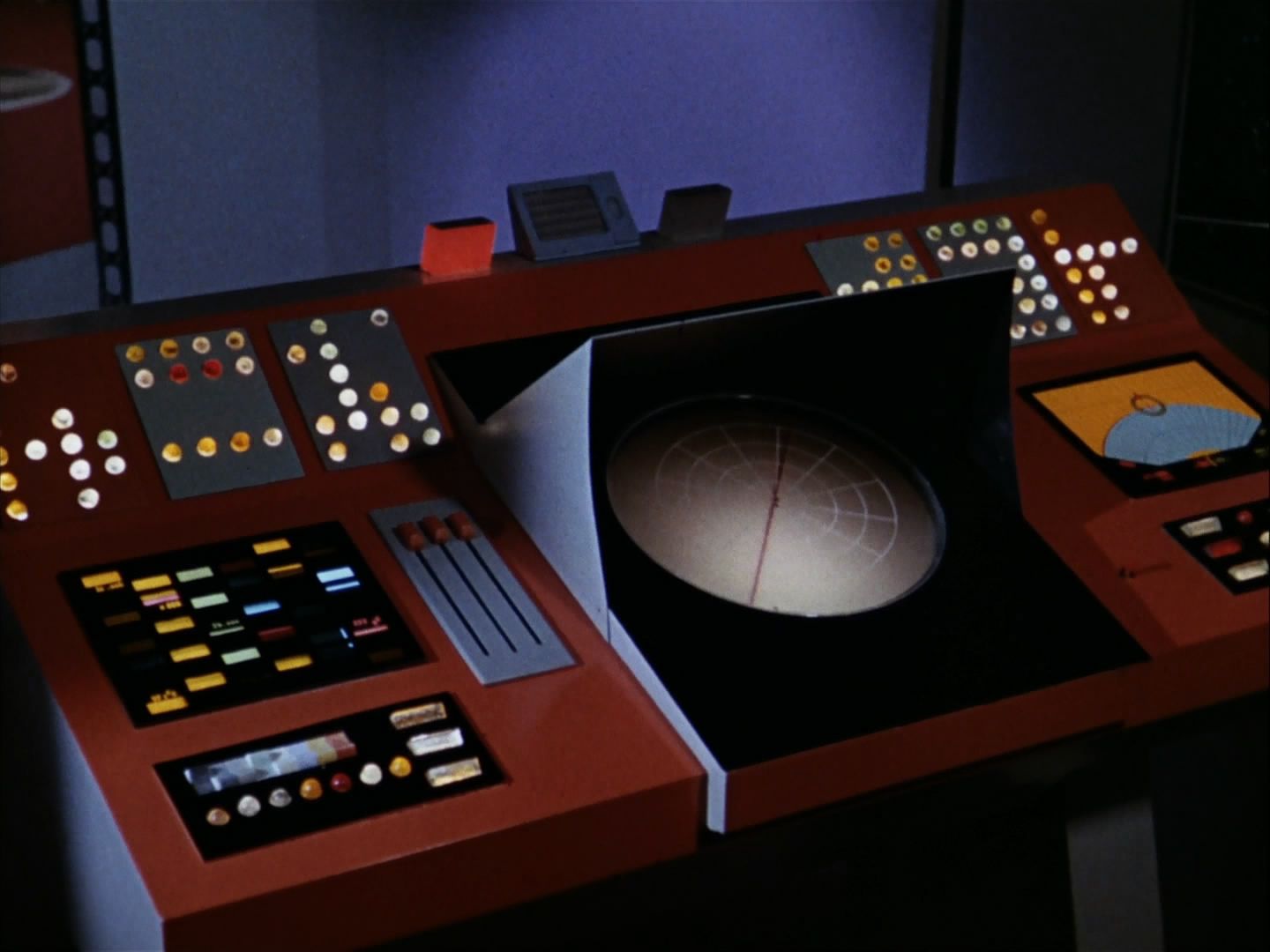 The Transporter was one of the most iconic pieces of equipment from the original Star Trek series and one that caught the attention of even casual viewers.  It was just so cool and honestly my favorite piece of machinery from TOS.  The transporter as we know it was not seen until the first production episode of the series.  In both pilots "The Cage" and "Where No Man Has Gone Before" the Helm / Nav console was substituted for the transporter and is easily identified if you look closely.  In "Where No Man Has Gone Before" the astrogator was replaced with a planet graphic to help sell the illusion of a different console and also the entire console was placed on a pedestal to raise it but otherwise; it was the same as we saw on the bridge.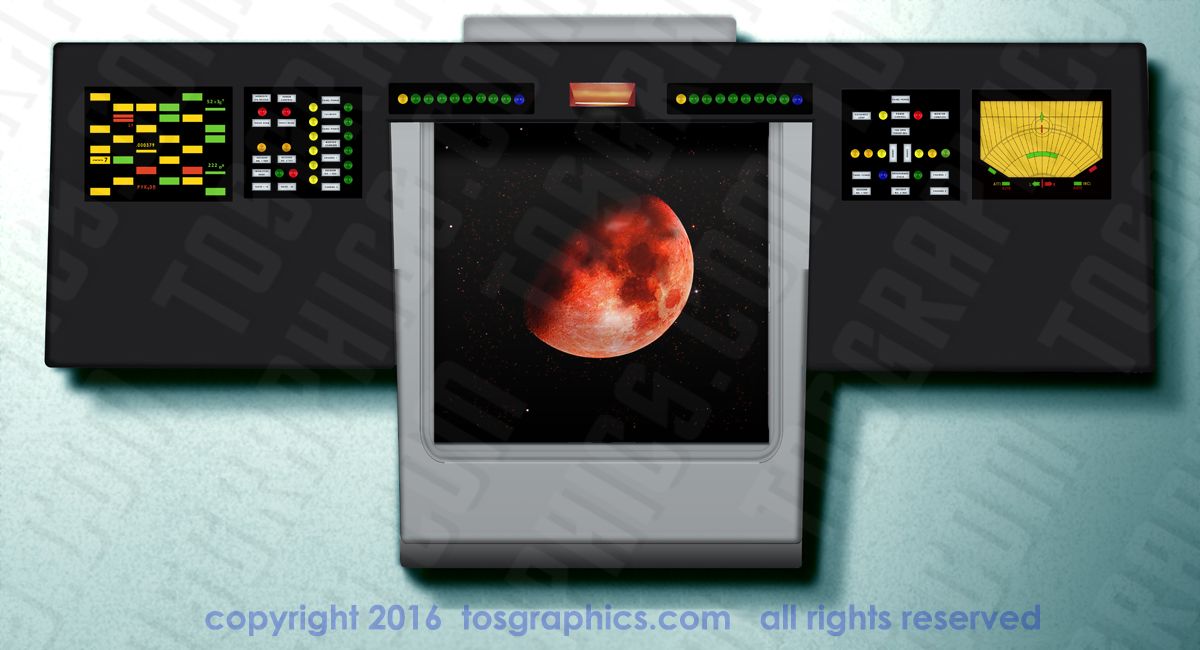 The Transporter from "Where No Man Has Gone Before" that was actually the Helm / Nav console with a planet graphic added where the astrogator was.
This scene from "Where No Man Has Gone Before clearly shows the Helm / Nav console with the substituted planet graphic.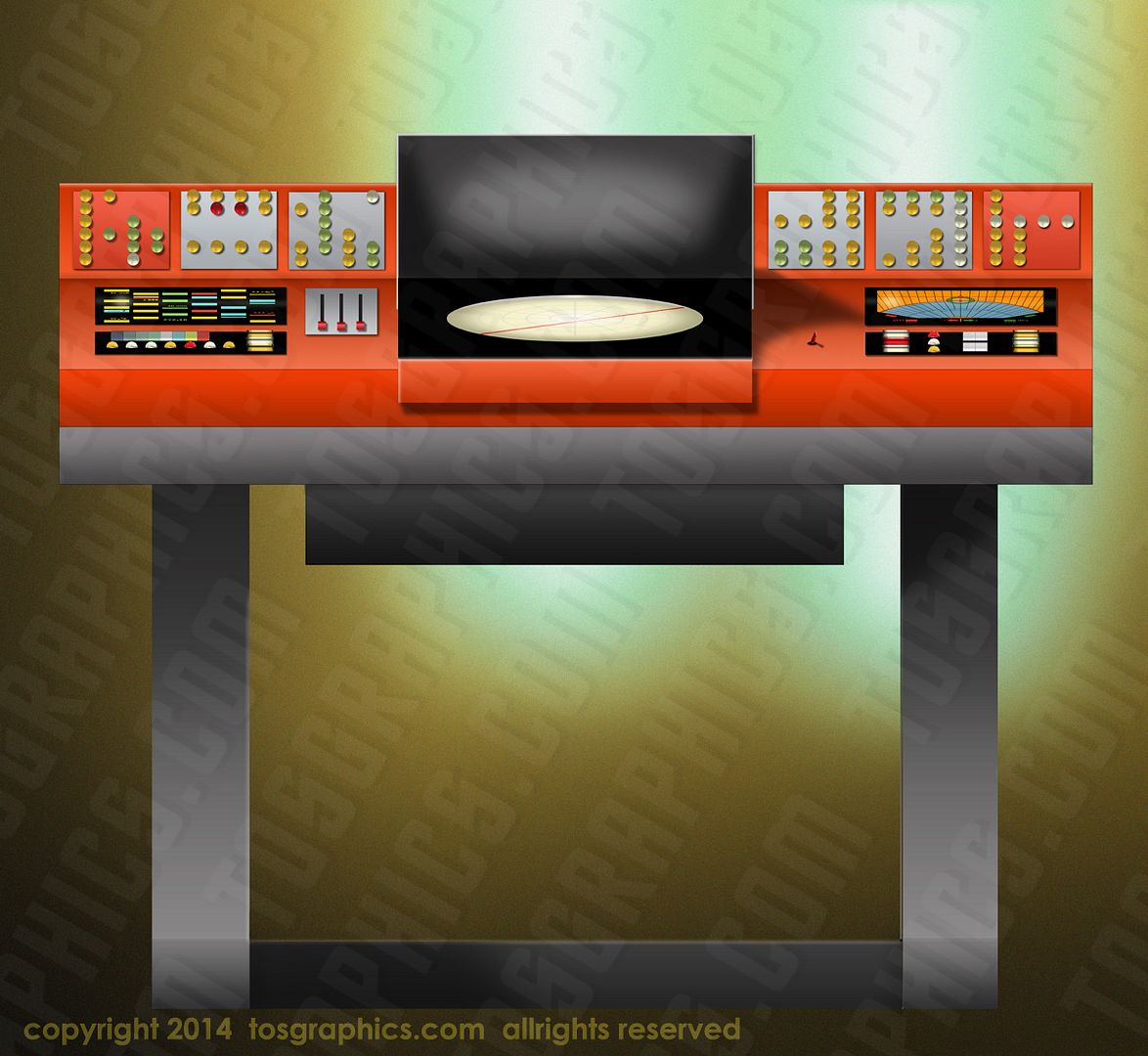 The First Season Version of the Transporter
The transporter that was designed and made for the series was a console that was divided into three sections.  The left side consists of 3 lighted top panels (we will identify these from left-to-right as TP1, TP2 & TP3), the transporter computer located about halfway down.  The computer was made like the displays on the bridge and had a sequence of lighted patterns.  The sheet metal grid below the graphic however, was off-set from the design creating partially lighted parts of the graphic.  Although a result of the parts not lining up the way they should have; the off-set of the grid created some interesting patterns and actually enhanced the effect.  More information on the construction of the displays can be found here:  http://tosgraphics.yuku.com/topic/368/Dissecting-original-TOS-bridge-display-units-made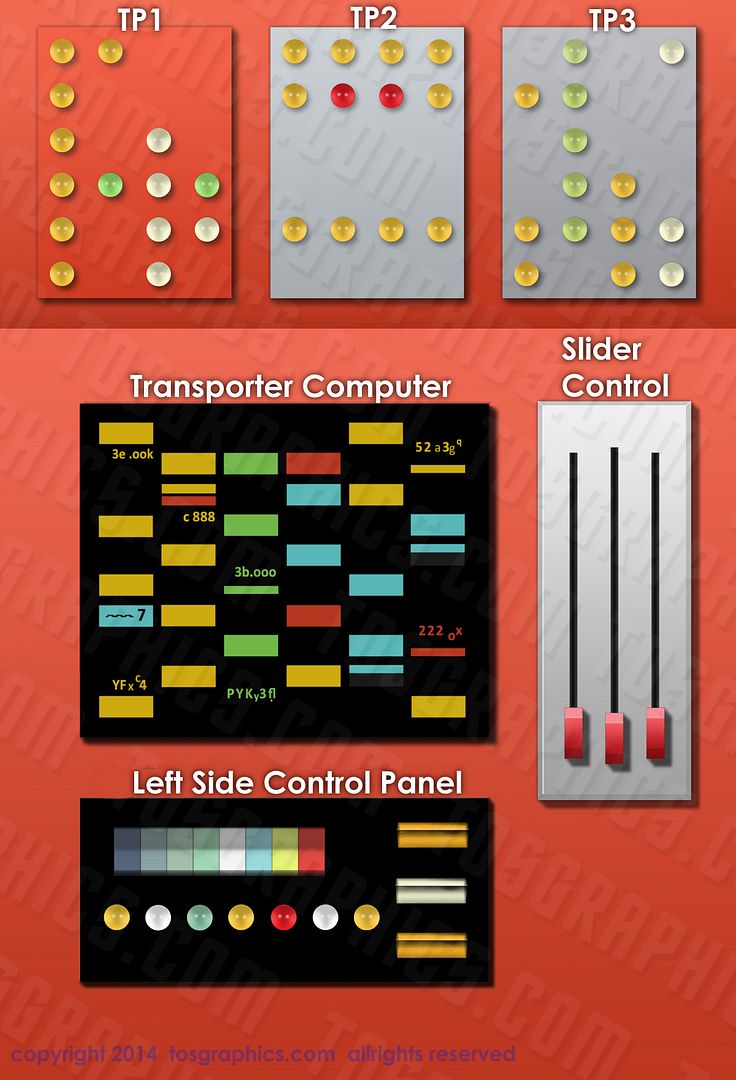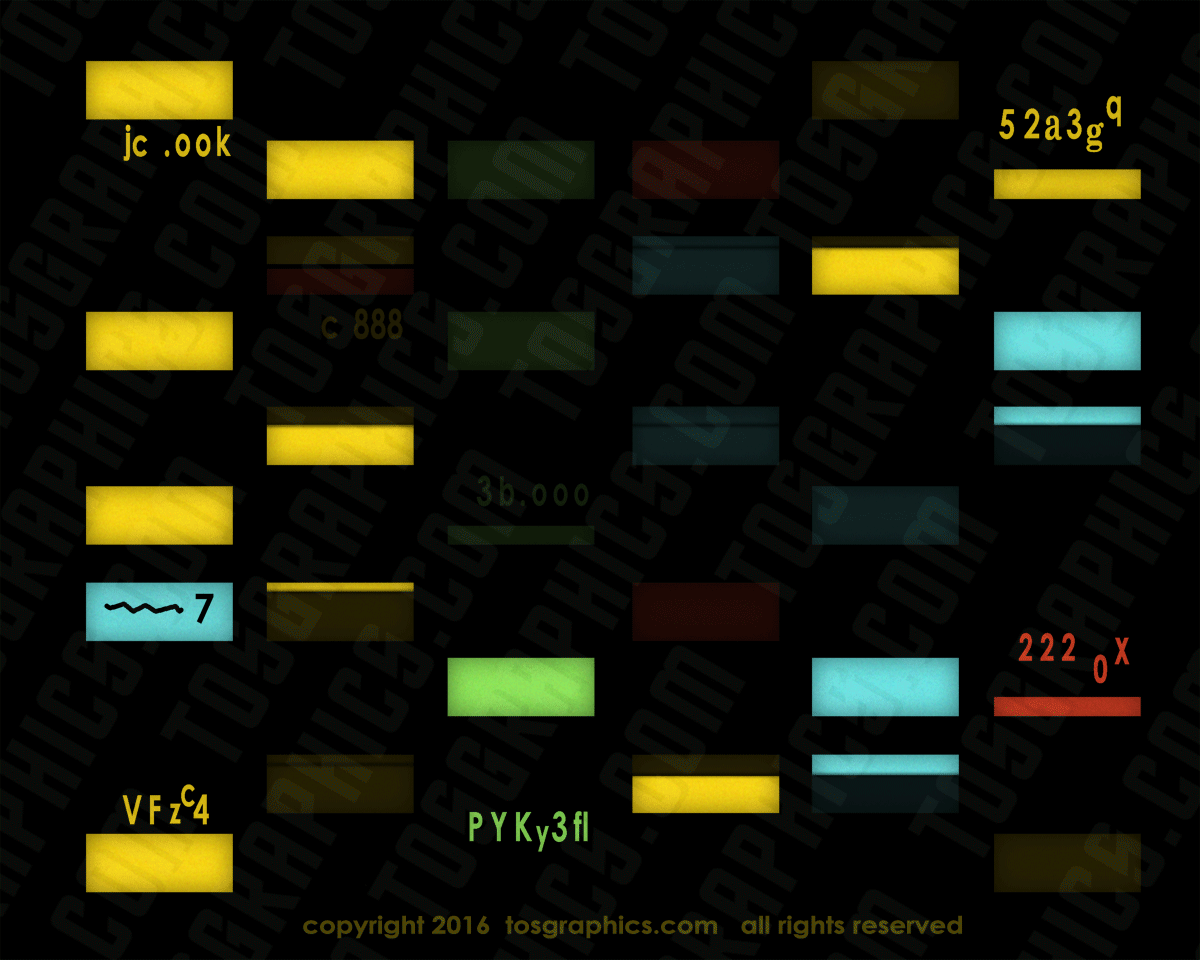 A great view of the left side controls from the episode "Operation: Annihilate!"  This gives a good look from the side at how you can see between the graphic and the lighting grid underneath.  Notice how part of the adjacent graphic is lighted.  It didn't look that way if you were looking at the graphic straight on.