This display on the Beta-5 computer from "Assignment: Earth!" was a re-use of the display from the M-5 computer from "The Ultimate Computer." In this version the actual display portion has been masked-down a little from the M-5 version which was more square. The Beta-5 version was a little more rectangular. You can see the mask around it (behind the glass) in the cap below. The entire Beta-5 computer was reused as the Atavicron in the third season episode "All Our Yesterdays"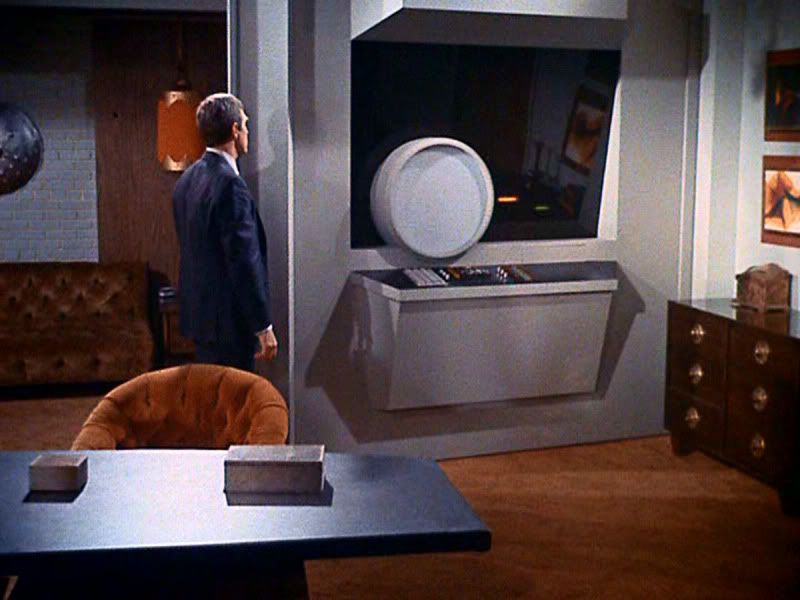 A good overall look at the entire Beta-5 computer just in case you don't know what I'm talking about.
This shot is while the computer is talking to Mr. Seven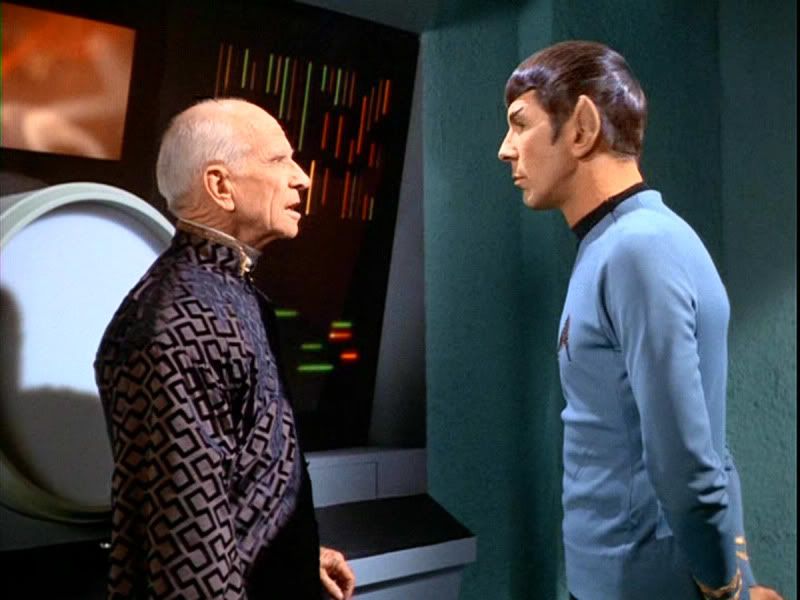 The Atavicron from "All Our Yesterdays" was the same set piece.
Here is the display on the M-5 computer. The display turned 180 degrees from the Beta-5 computer.